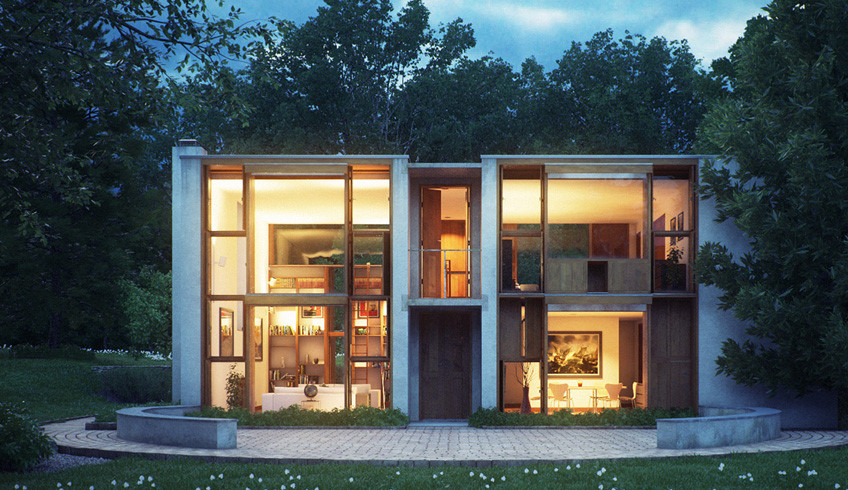 一个建筑师为庆祝他在光和物质中的惊人的研究中,这是一个令人难忘的建筑创作,路易斯-卡恩在费城Esherick房子保持严谨并没有失败。
An architect celebrated for his breathtaking studies of light and materiality in the creation of memorable architecture, Louis Kahn did not fail to maintain his rigor in the Esherick House of Philadelphia, Pennsylvania.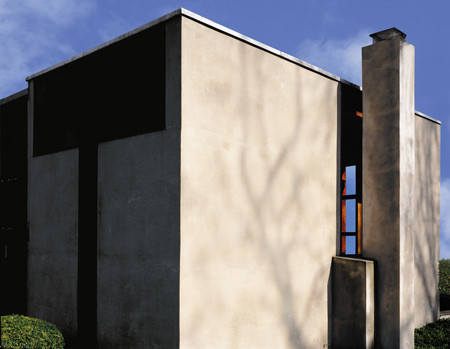 Admired for it's spatial and luminous qualities, this is the first residence of its kind to convey the grand ideas of Kahn-style architecture. The two story dwelling, which is one of only nine private houses designed by Kahn to come into realization, rests on a lively six acre garden.
Kahn's fusion of materials, natural Apitong wood with manmade beige concrete, is true to his geometrically simple style which allows more emphasis to be placed on lighting and environmental context. The very orthogonal, monolithic composition is punctured by an irregular pattern of windows, revealing the warm interior. As is common in many styles of architecture, the interior walls are primarily white to accentuate the richness of the wood.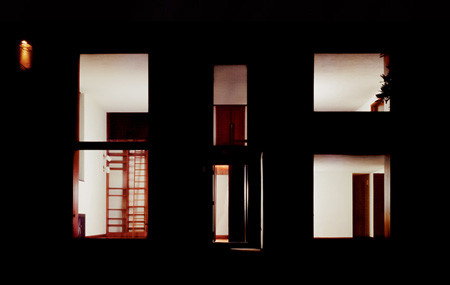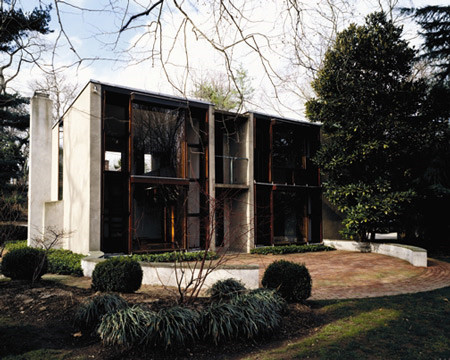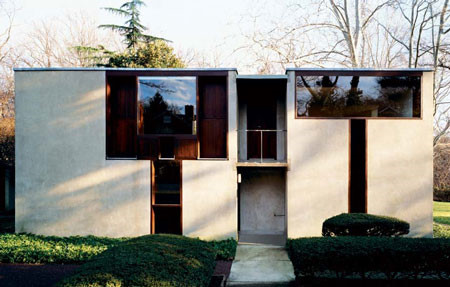 Designing the residence for a book lover, Kahn's open floor plan allows natural light to penetrate every corner through the floor-to-ceiling windows. The living room features built-in bookshelves that stretch up to the ceiling of the double-height space. A staircase that is reminiscent of Japanese architecture overlooks this living room space.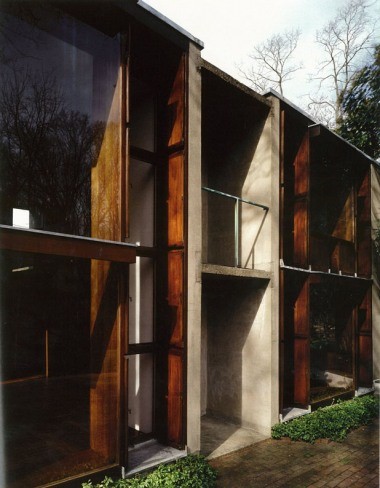 Kahn breaks the boundaries of the box in only two instances, both of which are chimneys that symmetrically protrude from opposite ends of the dwelling. His seemingly simple floor plan can be further analyzed into four strips which house the service spaces, dining areas, circulation, and living room.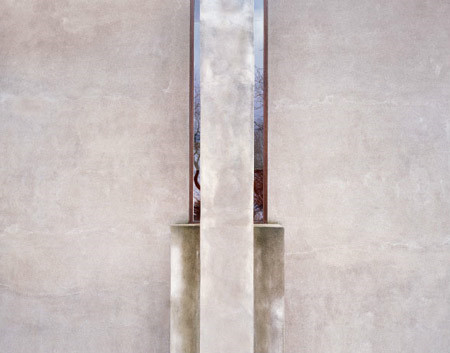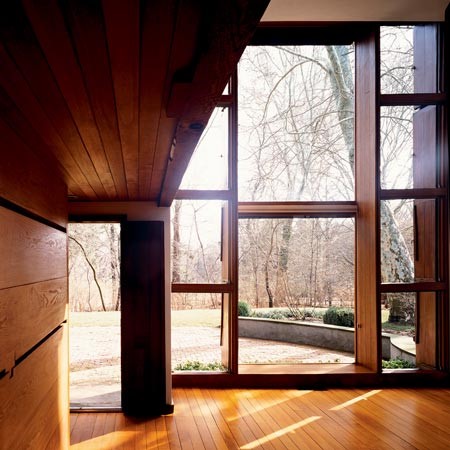 When experienced from the outside, the windows hint to the contents of the internal double height spaces. Their primary purpose is to allow the flow of light while permitting views to the beautiful surrounding landscape.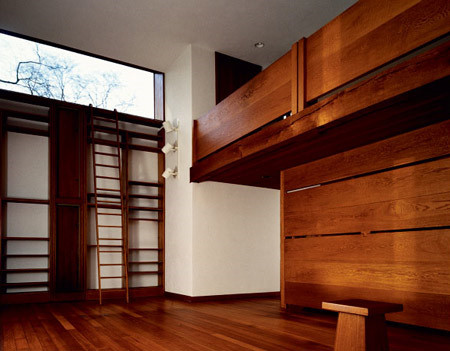 In 1992, the house was awarded the distinguished honor of a Landmark Building Award from the Philadelphia chapter of the American Institute of Architects in 1992. Photographer Todd Eberle was brought in by Richard Wright to capture the beauty of the dwelling, to be published in the auction catalogue. It was put up for sale in May of 2008, and sold for an estimated three-million dollars.
Architect: Louis Kahn
Location: Philadelphia, Pennsylvania
Project Year: 1959-1961
References: Colin Davies, Klaus-Peter Gast
Rendering: Ludvík Koutný
Photographs: Todd Eberle, Ronan Beckerman