泰国景观事务所Sanitas Studio为曼谷某繁华地段的独栋高档住宅设计了景观。因为场地中只有一栋住宅楼,周围又是繁华的城市,为此景观设计师打造了系列立体景观,立体景观包括:地面景观(雕塑园),墙面景观,分层次的屋顶景观(5楼的泳池和27楼的空中花园)。因为地处市中心,所以用地相当狭小,建筑周边还必须留出可以走机动车的6米宽消防通道。为此一楼的花园只有西边的一个小角落可供发挥。景观师为了营造出整体的景观氛围,在消防通道上铺上了草皮,营造出统一视觉体验。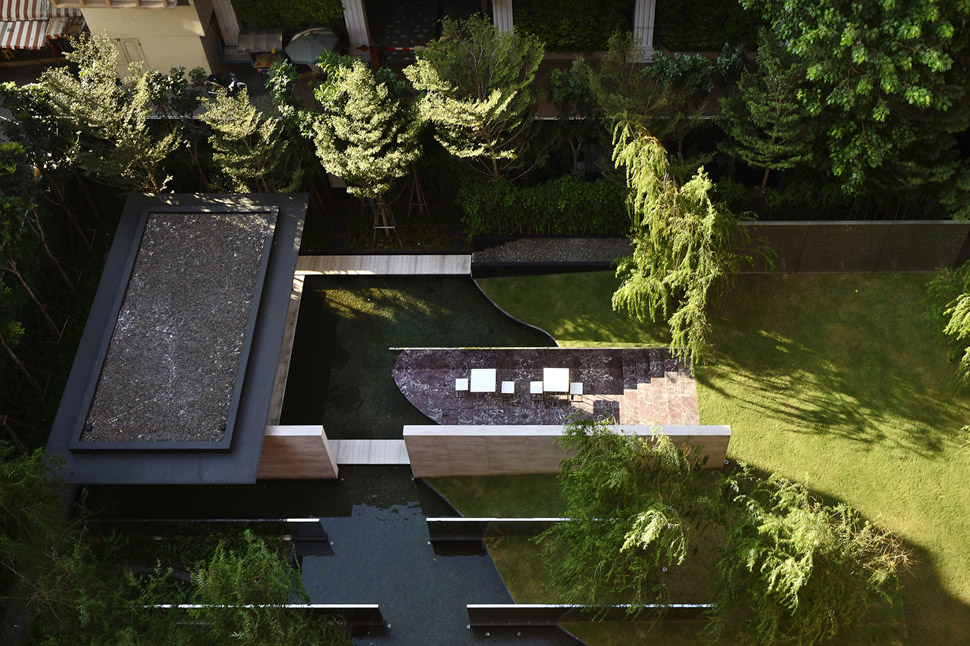 In 2010, Sanitas Studio was commissioned by Sansiri PLC. to do landscape design for High rise condominium on Sukhumvit Road. Apart from Landscape design for facility level and garden on ground floor, we were asked for landscape design approach on the facade of 4 storeys carpark building.Located on Sukhumvit Road, the main road lining from city centre to other part of the country, Wyne Sukhumvit situates at the transition of fast developing area. Living in a big city, sometimes creates stress and routine life style.Sanitas Studio's proposal was to consider the site as a Sanctuary in itself and aims to integrate planting in every possible areas including; a garden walk around the building foot print, a herb garden within a sculpture garden, vertical garden on facade of the building and rustic garden on swimming pool level. The idea was to encourage people to see the important of nature and how it could improve their quality of life.
 景观旨在打造人与自然和谐相处的庇护所。为此设计中运用了茂密原生植被营造出野趣,与城市相抗衡。建筑立面上的反射折面表皮造型与地形相协调,同时又反射出周围的绿色,并且蔓延至屋顶花园,关联整个场所。
LANDSCAPE CONCEPT
REVEALING
The landscape design was expressed in the form of "Revealing of Sanctuary"; the meeting point between nature and manmade. This design emphasizes the important of nature in urban life and questions the current balance between them. The contrast of contemporary skin of the building with wild plants was juxtaposed to provoke the consciousness of decreasing nature.
"The Revealing" was in an action of peeling architectural skin.
The Facade was revealed by folding up stainless steel strips to reveal the vertical sanctuary.
The Pool was revealed by peeling strips of timber trellis to reveal the sanctuary.
The sculpture garden was revealed by crafted topography.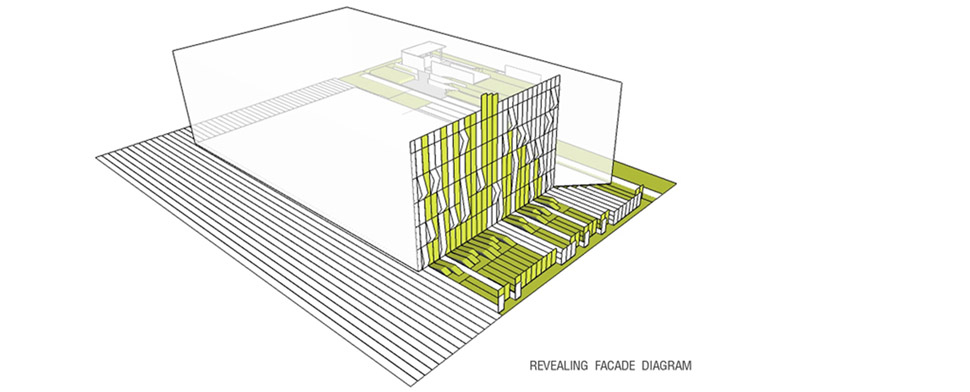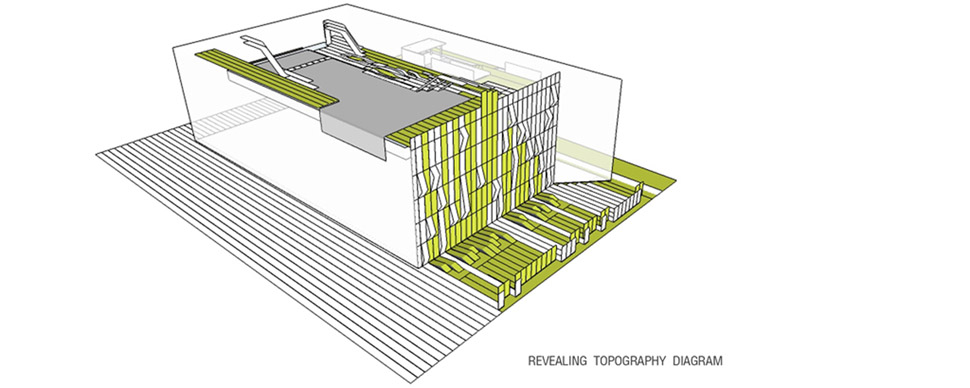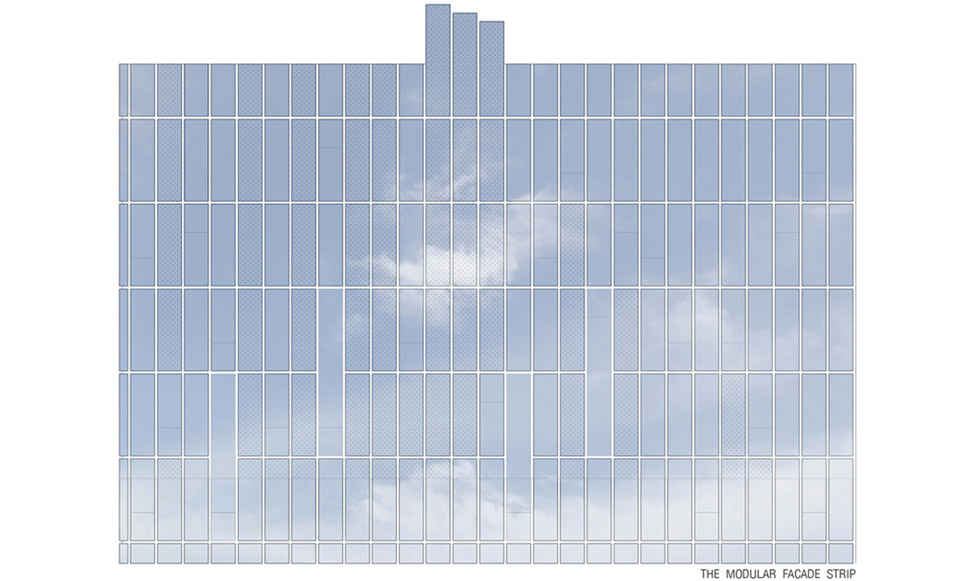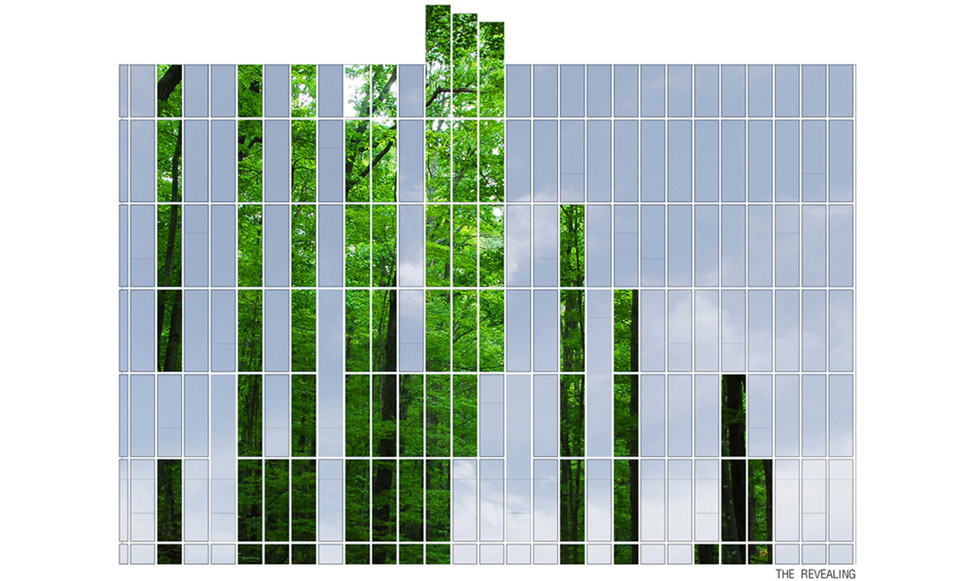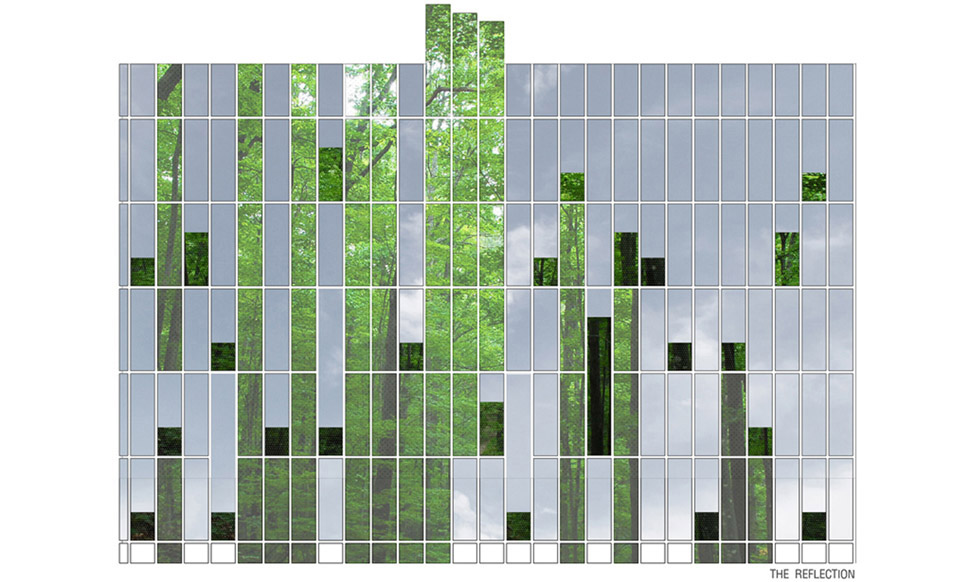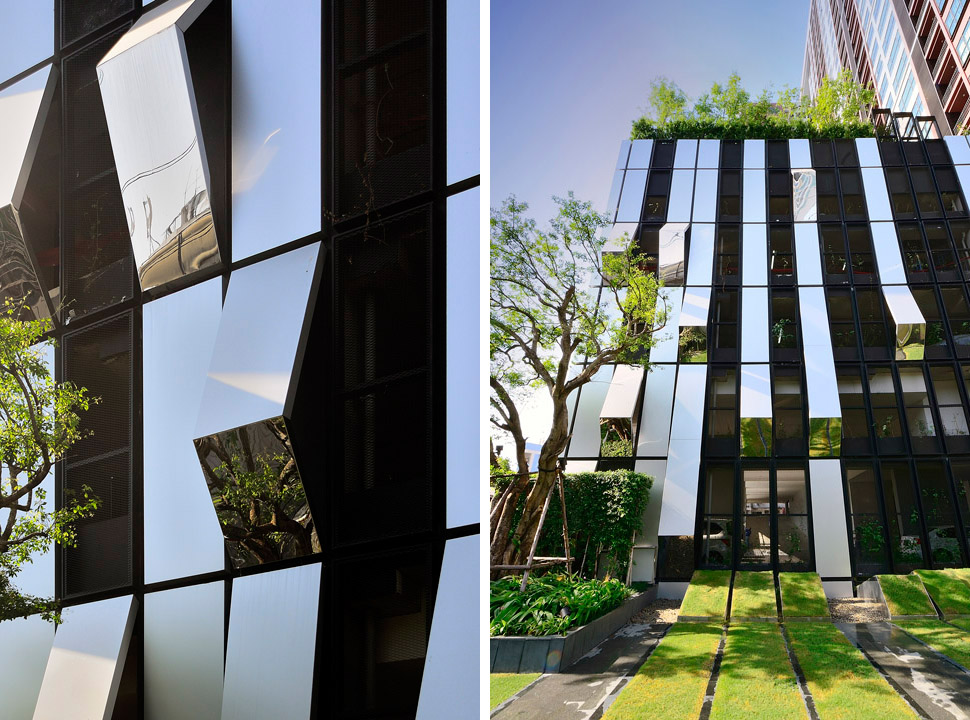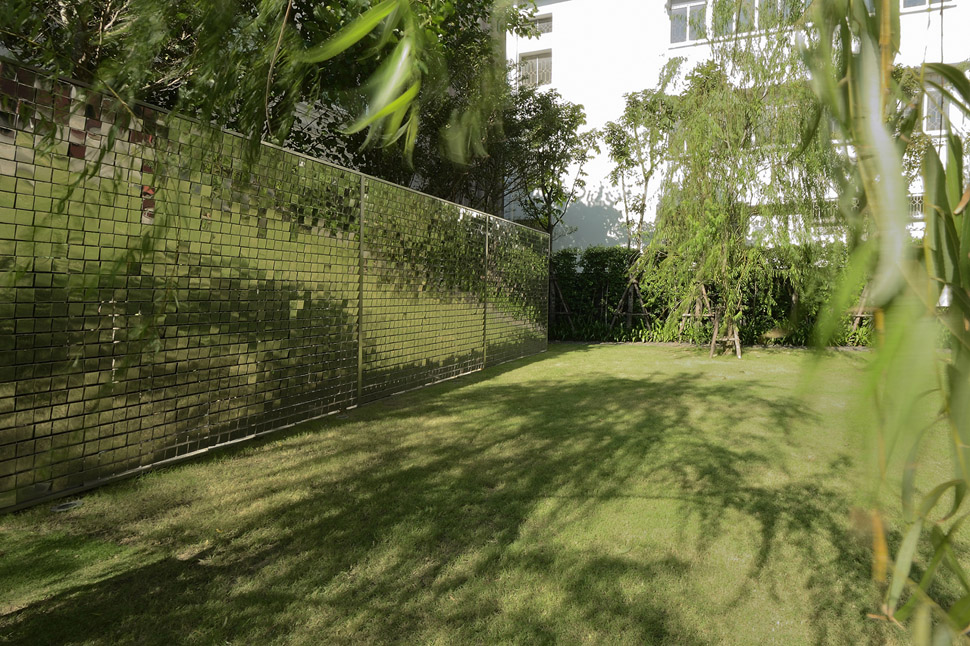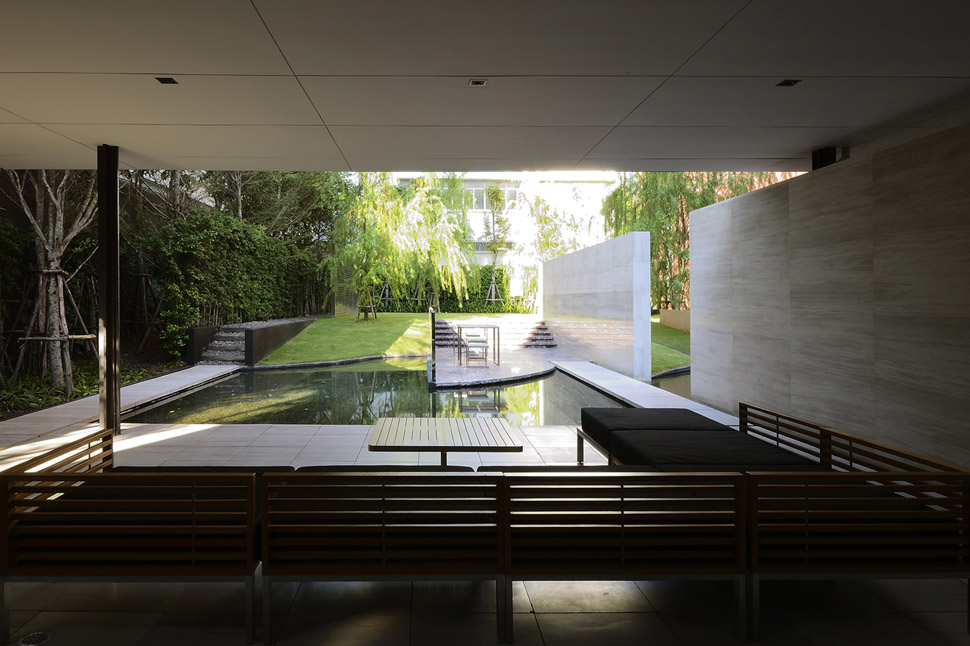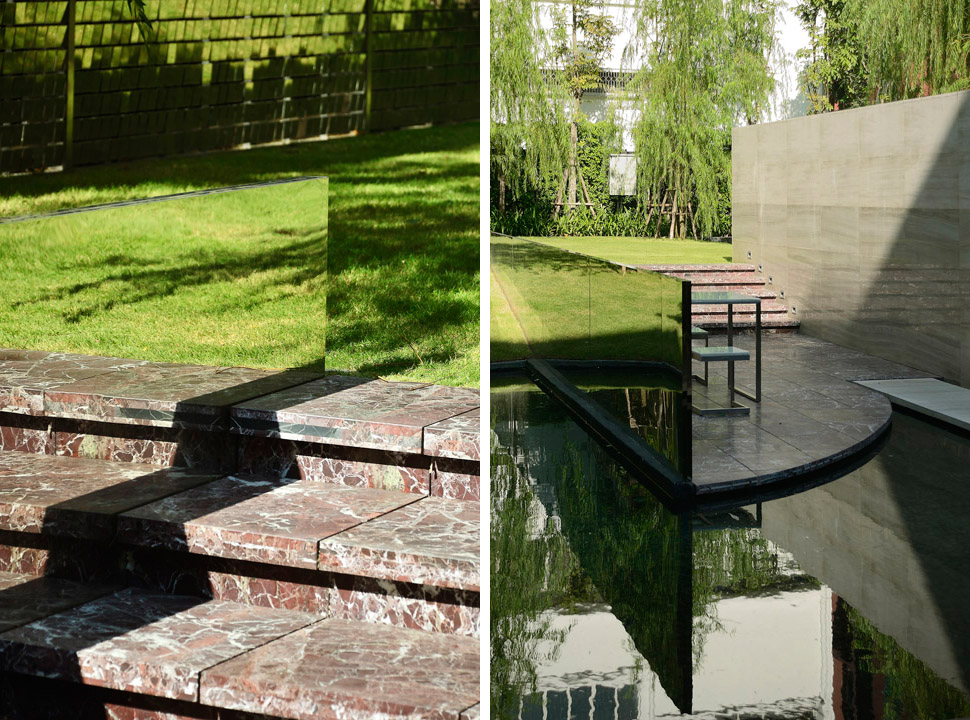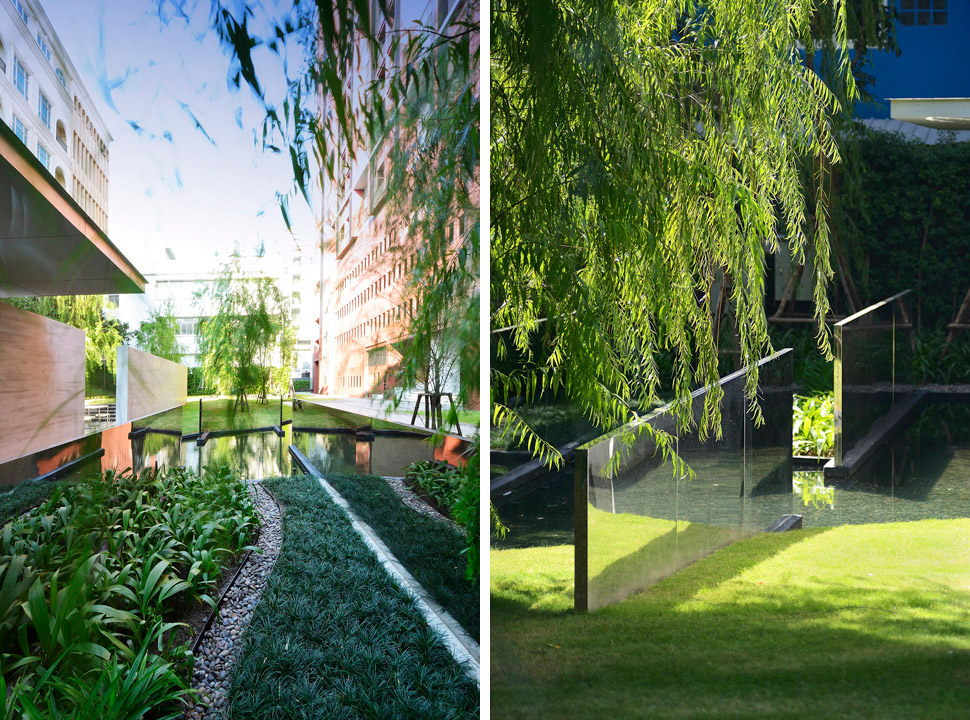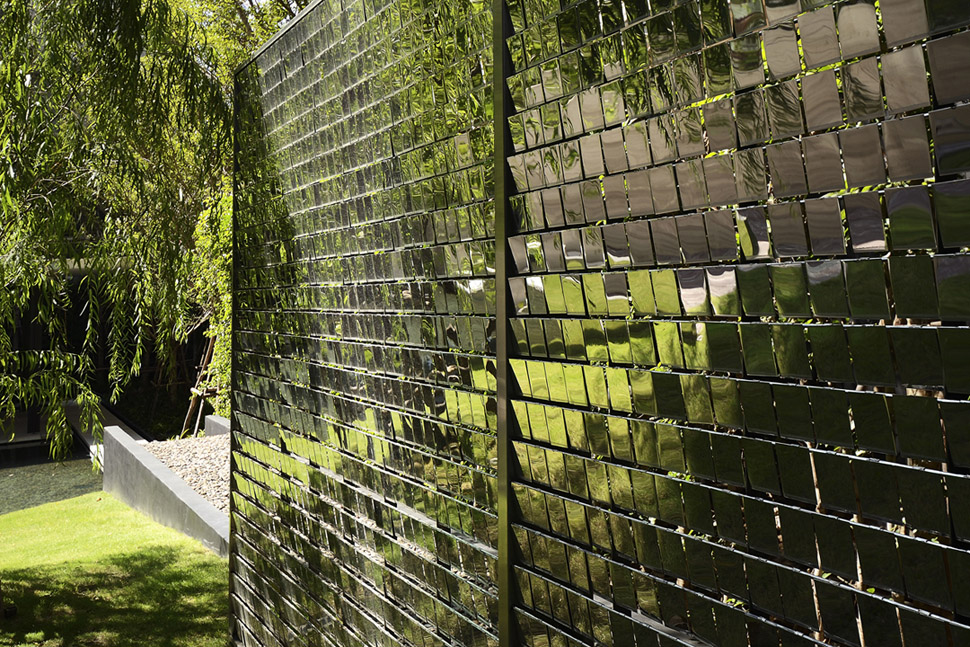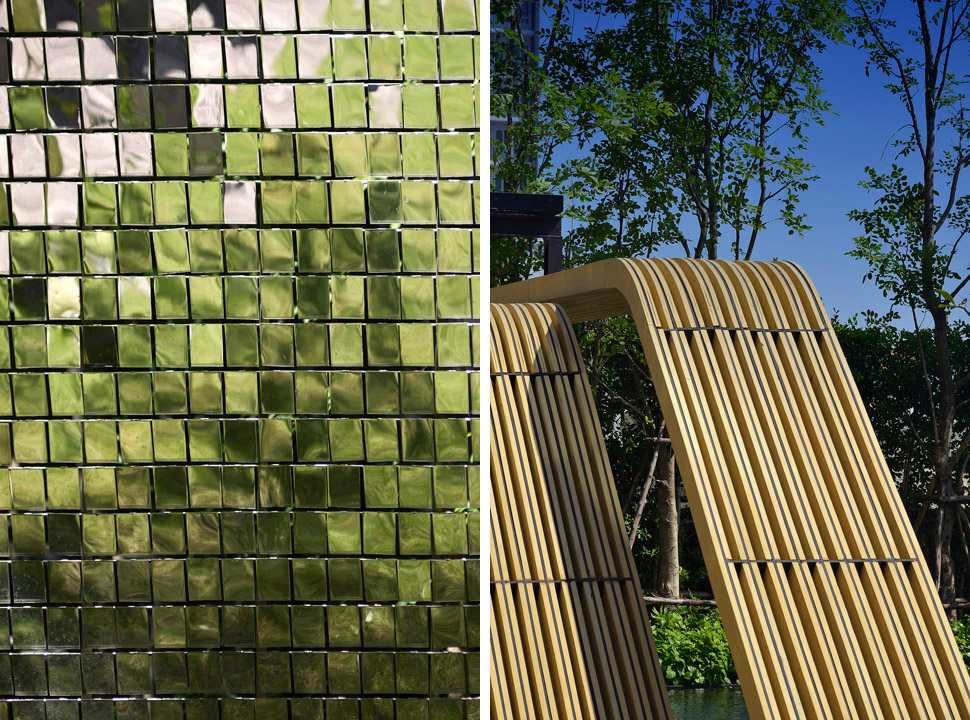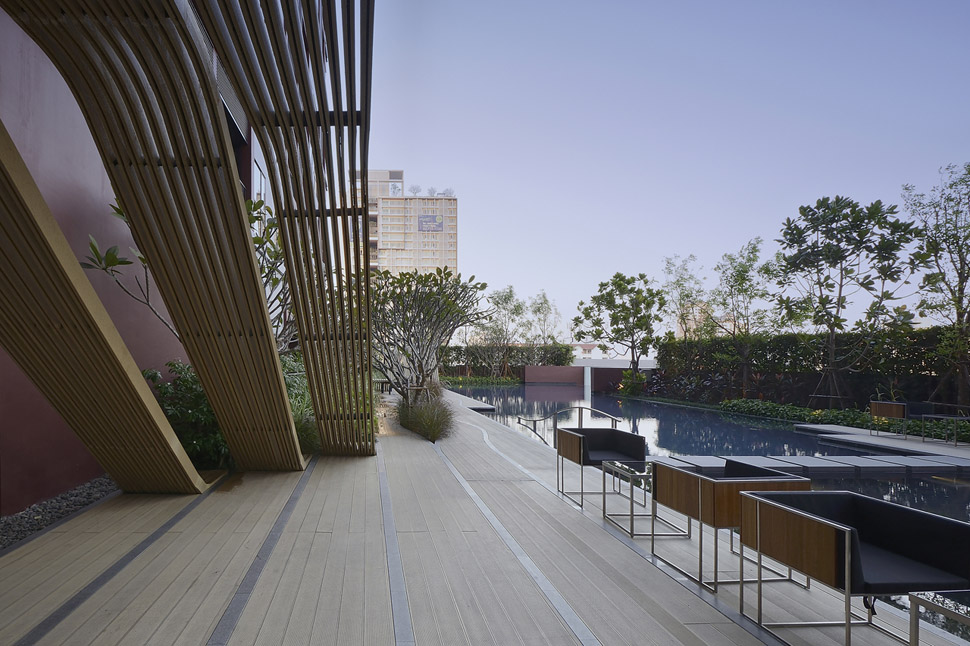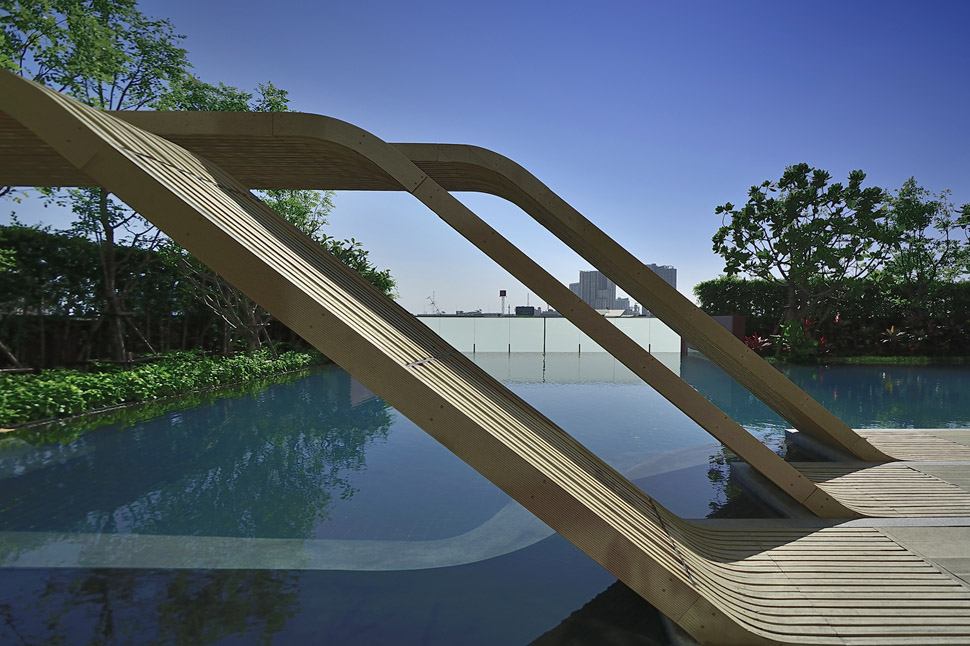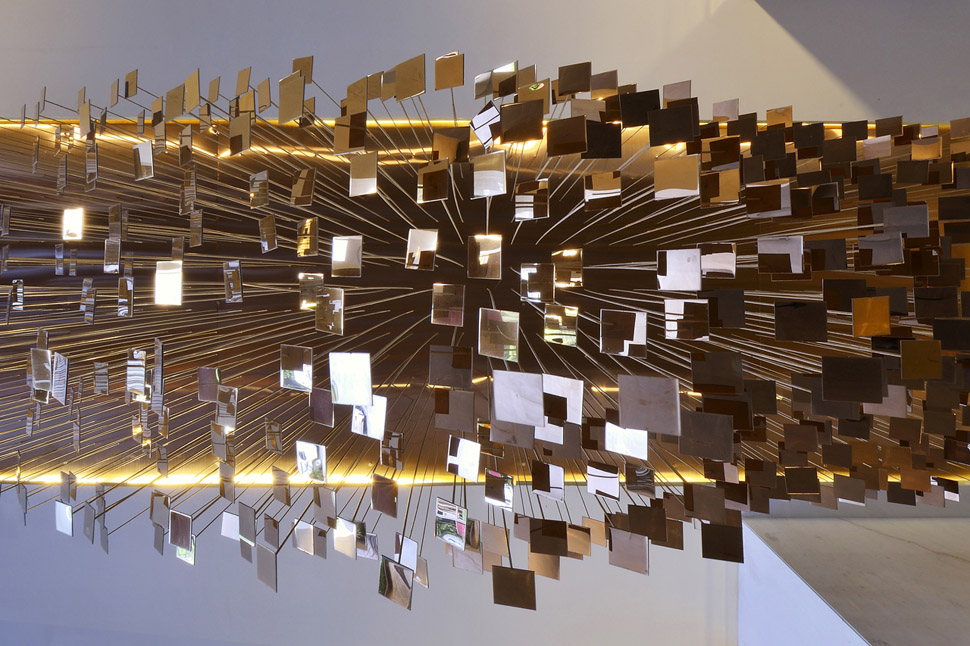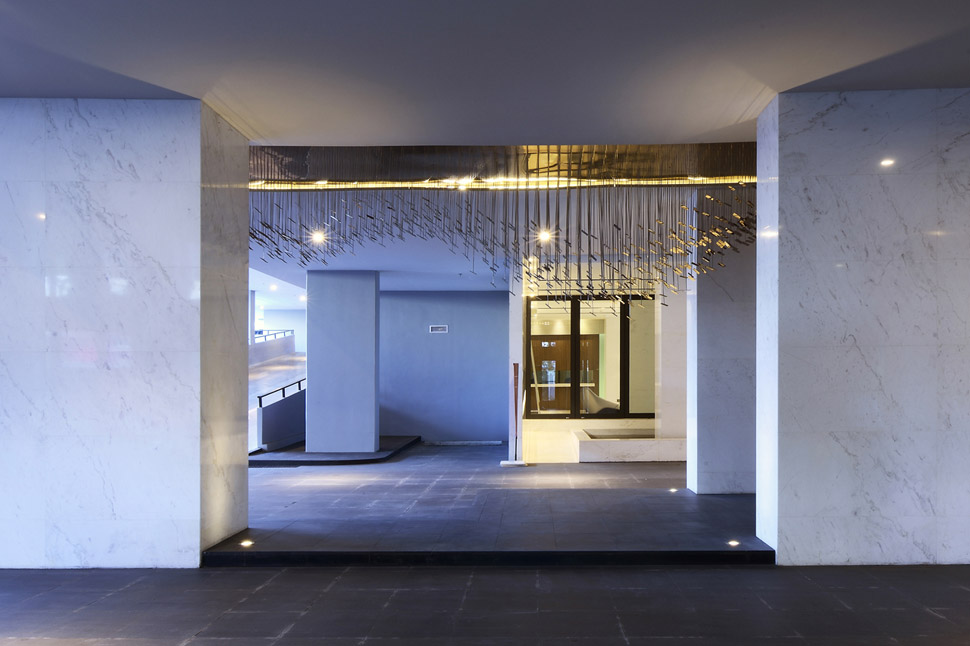 SITE PLAN
At Wyne, Sanitas Studio has created a series of rich detailed of garden spaces from the front plaza, a garden walk around the building, sculpture garden, swimming pool garden on 5th floor and sky garden on 27th floor.
At Wyne, soft planting also plays the important roles; nurturing the space, providing shade for outdoor function space and decreasing temperature, which is crucial in tropical country. Located in city center, the space is limited and under strict regulations. There is 6 meters setback around the building for fire engine access. The area for actual garden is in the corner at the west end of the site. The challenge is to create the garden experience within limited space.
Using turf pave on fire engine access is the idea to encourage the garden walk visually.
Sanitas Studio also proposed a vertical garden on the front facade of 4 storeys carpark building in order to create a better environment to surrounding neighbor and decrease the temperature of the building by buffering the glaring heat, and providing ventilation at the same time.
The Landscape areas was located on 3 storeys; 
Gardens on Ground Floor 
Swimming Pool garden on 5th Floor 
Sky garden on 27th Floor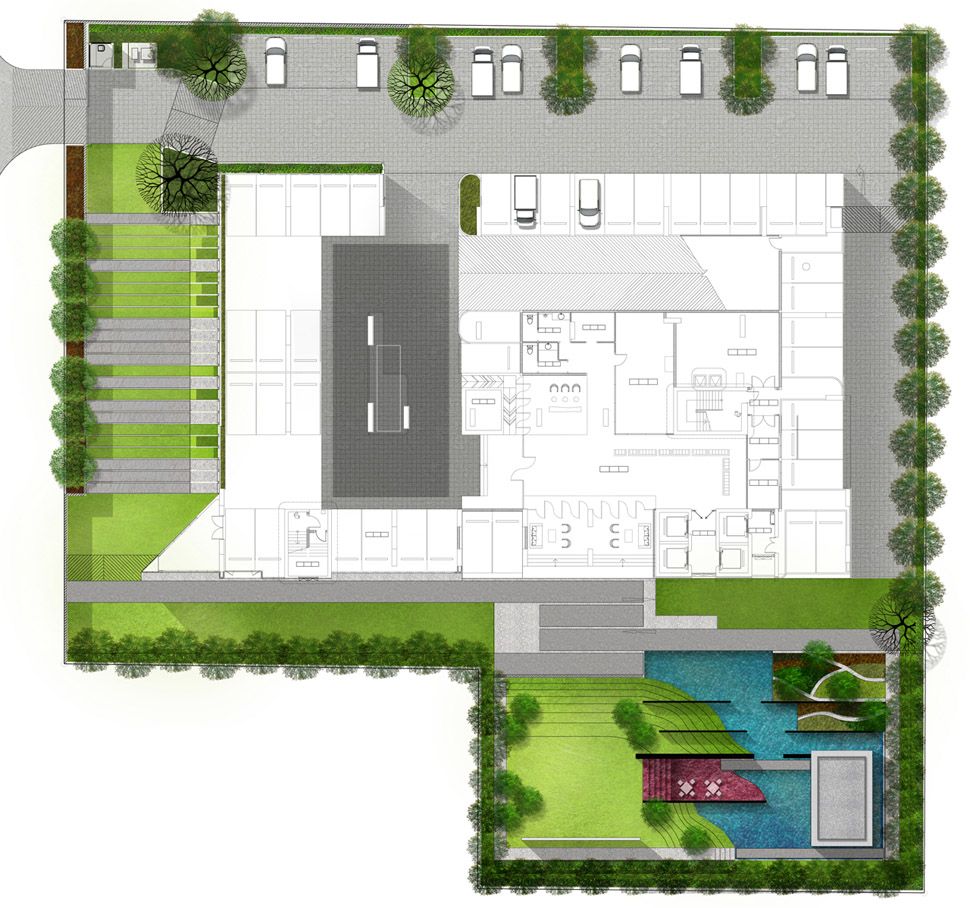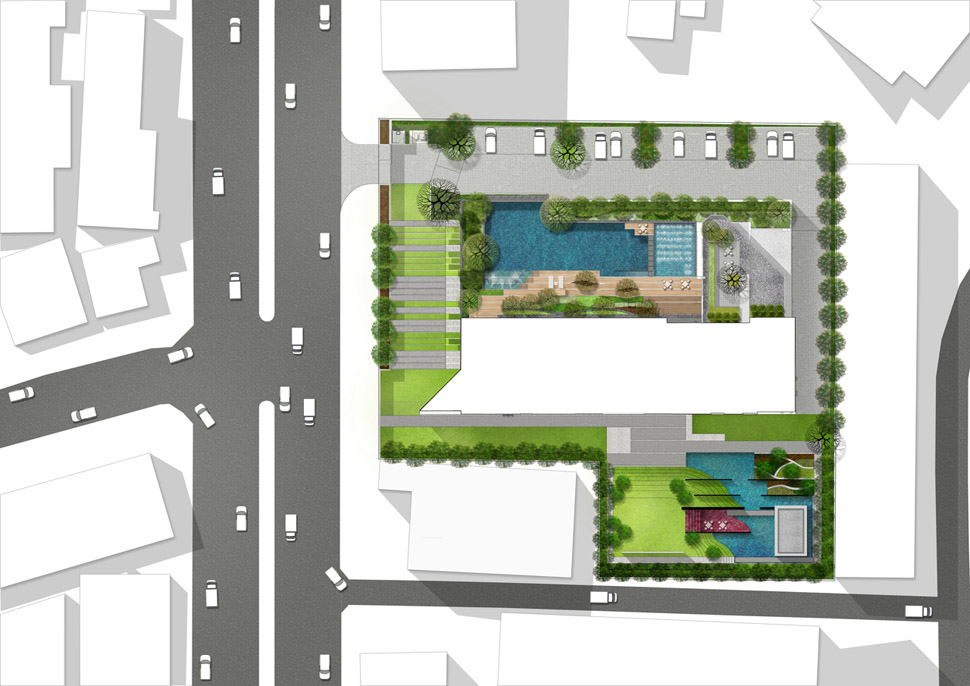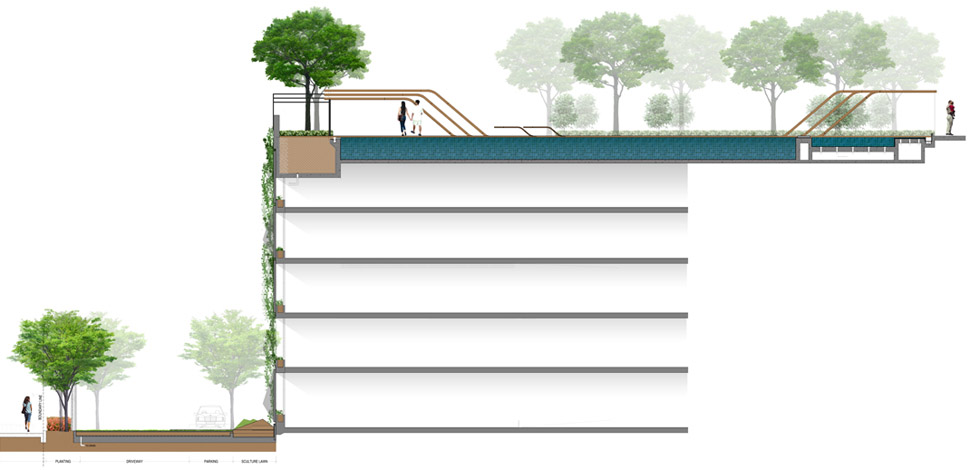 Landscape Architect : Sanitas Studio Co., Ltd. 
Project Name : WYNE 
Completion Date : November 2012 
Location : Bangkok, Thailand 
Land Area : 4,293 Sq.m. 
Landscape Area: 
Ground floor : 2,590 Sq.m. 
5th floor : 713 Sq.m. 
27th floor : 158 Sq.m. 
Agreed Budget : 23,000,000 Baht (485,361 GBP ) 
Client : Sansiri PLC 
Project Director : Sanitas Pradittasnee 
Project Team : Vongvaritt Siwatwarasuk, Amisa Ruksiam, Ronarong Chompoopan,  Idsared Komanee 
Architect : DB Studio 
Photographer : Chaichoompol Vathakanon 
Text : Sanitas Studio
项目来源:   Sanitas Studio